Let us design a custom program for you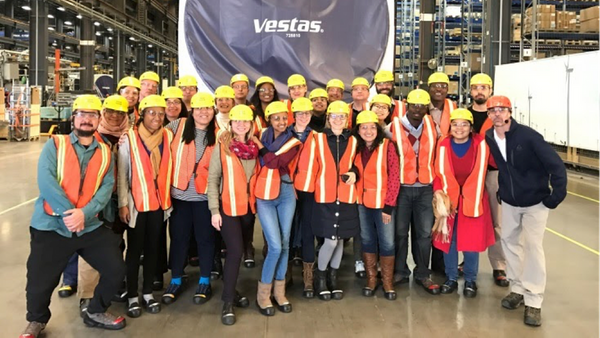 Contact the WorldDenver team for a free consultation and quote!
WorldDenver partners with private companies, universities, government offices, and nonprofit organizations to design and implement custom international exchange opportunities that bring individuals from around the world to Colorado to examine global challenges, develop professionally, and engage with American citizens and culture. We can manage all programmatic and logistical aspects of travel, transportation, accommodations, meetings, dialogues, training programs, fellowships, cultural activities, and other public and private events.
Build your global connections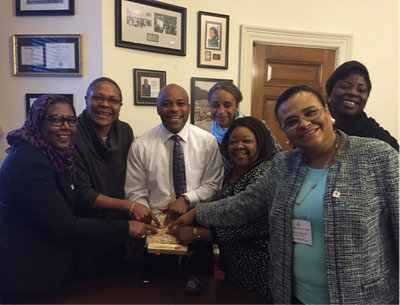 We work directly with each client to determine their needs and develop a customized plan for the administrative and programmatic management of their event or program. We aim to support Denver's global engagement by connecting international leaders, professionals, and youth with their local counterparts, fostering relationships that connect individuals around the world.
Our fees are based on the level of service provided, number of international guests, and length of program. Contact us today to discuss your needs and get a budget estimate.
---
Current and Past Partners & Programs
Space Fundamentals Training Program (2016-2017)

Russian Business Leaders Exchange (Since 2016)
Professional Fellows Program (Since 2019)
Uzbekistan Business Leaders (2021)

Peace Building and Conflict Resolution in Libya (2013)
Youth Leadership Program with Belarus (2016)
Youth Ambassadors Program, Argentina and Chile (2016-2019)
The Experiment Digital Recruitment (Since 2019)
Youth Ambassadors France (Since 2019)
Youth Ambassadors Program Canada (2021)

Young Environmental Journalists Program for Nigeria (2013)
African Fellows Program (2014)
Brazil Secondary Education Exchange (2014)
People Living with Disabilities Program for Ukraine (2016)
Young Leaders of the Americas Initiative (2016-2018)
Virtual Reporting Tour (2021)

Scottish Opinion Leaders Exchange (2016)
Teach USA Symposium (2018)
UK Alternative Energy Visit (2015)
US Culture Immersion for North Korean Defectors (2019)

Diplomacy Begins Here Summit (2015)
Mexican Police Professionalization Program (Since 2017)
Dubai 2020 Expo Recruitment (2021)

Accountable Governance for Russian Journalists (2013)
Accountable Governance Program for Serbia (2014)
English Access Teacher Leadership Institute (2014)
Rumsfeld Fellows from Central Asia (2014)
Open World Kyrgyzstan (2015)
Open World Russia (Since 2019)

Institute of International Education
Brazilian Binational Centers Exchange (2013)
Bulgarian Junior Justice Professionals Training (2013-2016)
Fulbright Enrichment Seminar (2016)
Digital Young Leaders Exchange Program (2016-2017)
Iraqi Young Leaders Exchange Program (Since 2017)
Distinguished Humphrey Leadership Program (2020)

Young Southeast Asian Leaders Initiative (Since 2018)

Youth Ambassadors Program for Central America (2020)

Advanced Seminar for Public Diplomacy Staff (2014)

Young Leaders of the Americas Initiative (2021)

Energy Policy in the U.S. (2014)

Saudi Arts & Culture Program (2017)

Countering Violent Extremism Program (2017)
U.S.-U.K. Special Relationship Meeting (2017)

EU in the US Program (2015)
Rational Middle East Energy Series (2015)
Understanding Muslim Culture Workshop (2014)

Pakistani Journalism Mentorship Program (2014)

EducationUSA Home Hospitality (2015)

Bulgarian National Television's "The World Live" Documentary on Colorado Judicial System (2016)
Bulgarian Supreme Judicial Council Visit (2015)
Nonprofit & Fundraising Professionals Development Program (2017)

Home Hospitality for International Students (2014)

Elections 2020: A Virtual Tour of the United States and the American Electoral Process Program (2020)