Homestays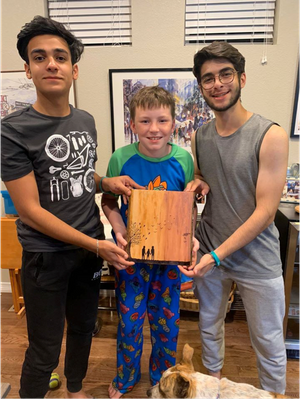 Home Stays are a unique opportunity to host one or more international visitors for a few nights to a full month. As compared to WorldDinners, Home Stay Hosts are able to make deeper connections with their guests since home-hosted programs provide a longer period of contact and even more opportunities to share ideas about cultural values and ways of life. Participants in these programs want to experience a full immersion of American society and are eager to share their friendship.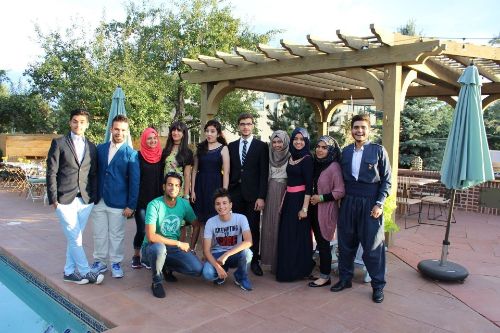 2020 Homestay Hosting Opportunities
WorldDenver's needs for Home Stay Hosts vary throughout the year. If you are interested in hosting for our 2020 programs, WorldDenver will need to have you complete a new application to keep in compliance with the State Department. A new home check and background check will be requested if it has been more than a year since your last one, or if this is your first time hosting with us. Partial commitments will be accepted, however full commitments are preferred. We are anticipating the following Home Stay needs in 2020:
PROFESSIONAL FELLOWS PROGRAM: October/November
5 professionals from Eurasia
YOUNG SOUTHEAST ASIAN LEADERS INIATIVE (YSEALI) PROFESSIONAL FELLOWS PROGRAM: October/November
2 professionals from Southeast Asia
YOUTH AMBASSADORS: October/November
13 high school participants
**Please note due to the COVID19 virus, all Home Stay Hosted programs are on hold. We will update this page when we have more details and when we feel it is safe for our members to engage in hosting.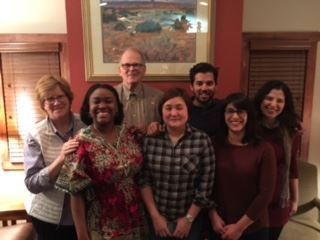 Responsibilities and Requirements
WorldDenver facilitates several programs a year that require homestay elements. When the needs for a particular program have been identified, an advisory will be sent out with the specific details to ask for homestay hosts. The responsibilities and requirements listed below are the minimum criteria which WorldDenver expects all applicants to fulfill. However, some programs may have more or differing criteria depending on the objectives of the program and other circumstances. If you have concerns about fulfilling the expectations outlined below (particularly driving requirements), please keep in mind that there is often some flexibility.
ONBOARDING REQUIREMENTS
Allow WorldDenver staff to conduct a home visit, household interview, and background check for everyone in the home over the age of 18

Attend an in-person or virtual orientation prior to participant arrival
GENERAL EXPECTATIONS/EXPERIENCE
Provide a welcoming home that is respectful of other cultures

Treat your guest(s) like a member of your family

Share your favorite cultural parts of the city and state with the visitors

Provide a room with an individual bed and access to a shared bathroom

Provide 2 meals per day Monday-Friday and 3 meals per day on weekends (dietary restrictions may apply)

Transportation

Youth: drop-off/pick-up at WorldDenver office near City Park, Monday – Friday
Professionals: public transportation to/from worksite placements, Monday – Friday
BENEFITS
Travel the world without leaving your home!

Establish strong connections with impressive young leaders from around the world

Serve as a citizen diplomat and help promote stronger relations with other countries
Important note: Homestay hosts are expected to fulfill all of the expectations listed above as unpaid volunteers and will not be compensated by WorldDenver in any way.
Megan Maher
Program Coordinator​​​​​​​
Megan@WorldDenver.org
720-330-9293