International Visitor Programs
Each year, WorldDenver provides more than 600 international visitors from 120+ countries with logistical support, professional development, and cultural connections to our local community. 
We can design a custom exchange program for your organization! Visit our Custom Exchanges page for more information.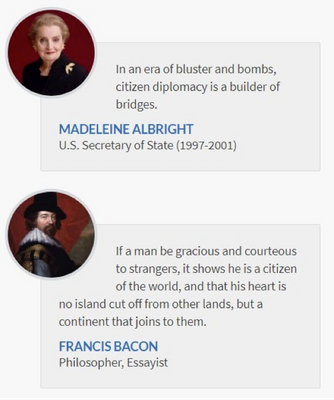 Citizen diplomacy is the idea that individuals have the ability and the right to help shape U.S. foreign relations "one handshake at a time." They are motivated by a desire to engage with the rest of the world in a meaningful, mutually beneficial dialogue. Citizen diplomats can be students, teachers, athletes, artists, business people, humanitarians, adventurers, or tourists. Read on to learn about ways that WorldDenver creates and empowers citizen diplomats throughout the Denver Metro.
International Visitor Leadership Program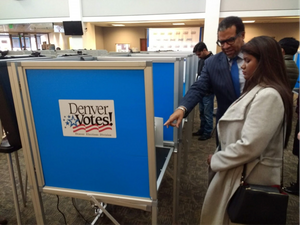 The International Visitor Leadership Program (IVLP) is the U.S. Department of State's premier professional exchange program. Through short-term visits to the United States, current and emerging foreign leaders in a variety of fields experience this country firsthand and cultivate lasting relationships with their American counterparts. More than 200,000 International Visitors have engaged with Americans through the IVLP, including more than 500 current and former heads of state.
Every year WorldDenver hosts more than 500 IVLP participants in our city. Visitors come to Denver to meet entrepreneurs, engineers, teachers, and local leaders to better empower themselves and their communities. Denverites and international visitors are able to connect and share ideas through these professional meetings, cultural activities, and dinners hosted by community members.
Want to meet some of our international visitors? Host a WorldDinner!
WorldDinners
Our WorldDinners program is a unique opportunity for you to show off what an American home-cooked meal truly looks like. Each dinner is a chance for both hosts and international visitors to learn about each other's culture and customs. Dinner hosts from a variety of backgrounds are encouraged to volunteer—one of the goals of WorldDinners is to illustrate the diversity of American lifestyles. If you don't feel like you have the space to host a dinner but are still able to provide transportation or prepare a meal for the visitors, you can sign up to be a co-host!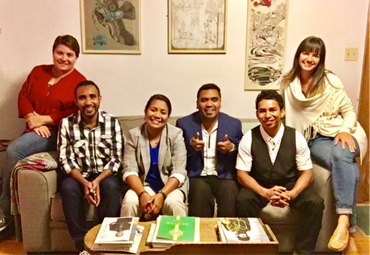 How does it work? WorldDinner opportunities are announced in our biweekly newsletter. Announcements include the date and time (typically Sunday evening), number of visitors (typically 2-4), where the visitors are from, and the topic of their visit. Hosts then claim WorldDinners by emailing WorldDinners@worlddenver.org. When the date arrives, hosts or co-hosts pick up the visitors from their hotel, welcome them into their home for a meal, and return them to their hotel at the end of their evening. Meals can be as simple as a pizza party or as elaborate as a themed dinner. Feel free to invite friends to join and to share your experience on social media (with the visitors' permission)!
Contact us at WorldDinners@worlddenver.org for more information or sign up now to become a dinner host!
Youth Programs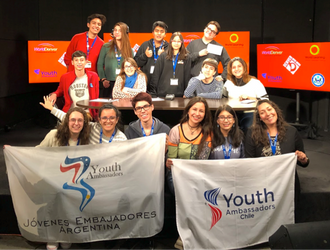 WorldDenver hosts a variety of youth delegations sponsored by the U.S. Department of State and other clients throughout the year. These young international visitors engage with community leaders and local experts to gain valuable perspectives and build important skills while staying with homestay hosts in and around Denver. Youth participants gain valuable perspectives as they engage in community service outreach, visit local schools to meet American peers, and pursue leadership development.
Want to interact with some of our international youth exchange participants? Host them in your home for two weeks! Continue reading for more information about homestay hosting...
Homestay Hosting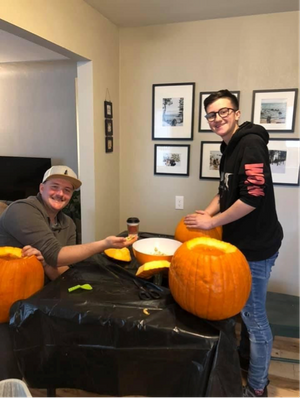 Homestays are a unique opportunity to host one or more international visitors for a few nights to a full month. Homestay hosts are able to make deep connections with their guests by sharing their ways of life and all that is great about Denver. Program participants experience full immersion in American society and are eager to share their culture, while homestay hosts have the chance to "travel the world" from their own home! 
Responsibilities and Requirements
Basic requirements for homestay hosting are listed below, although some programs may have additional or different criteria, and there may be some flexibility, especially with regards to transportation. Homestay hosts are volunteers, and we are unable to provide compensation for this service.
Allow WorldDenver staff to conduct a home visit, household interview, and background check for everyone in the home over the age of 18
Attend an orientation prior to participant arrival
Provide a welcoming home that is respectful of other cultures and share your favorite cultural parts of the city and state with your guest(s)
Provide a room with an individual bed and access to a shared bathroom, as well as two meals on weekdays and all meals on weekends (dietary restrictions may apply)
Youth: Drop-off/pick-up at WorldDenver office near City Park
Professionals: Assist with public transportation to/from worksite placements
Interested in hosting visitors from around the world? Let us know by filling out a brief form.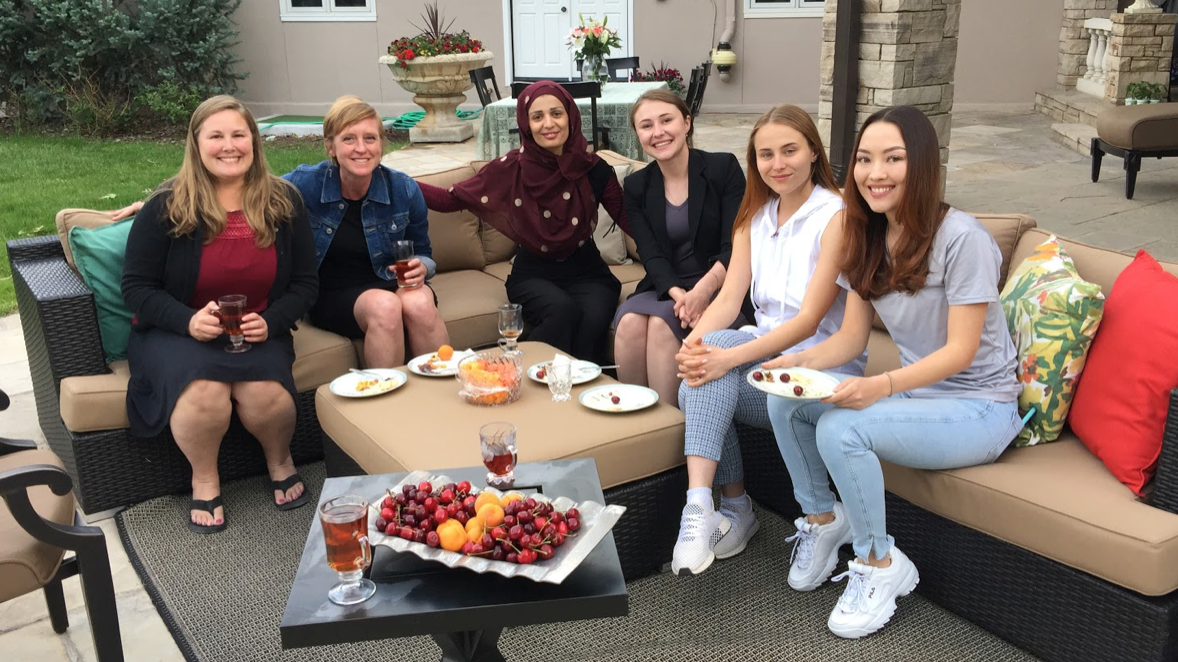 Professional Fellowships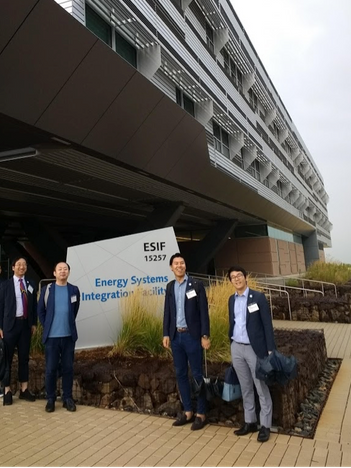 WorldDenver designs and implements several professional exchange programs each year, giving participants the opportunity to work with local businesses, nonprofit organizations, and governmental offices for three to five weeks. Our international fellows work alongside their American counterparts, learning best practices and developing their professional networks. Host organizations are able to expand their international reach and cultural competency while benefiting from the professional experience of the hosted fellows at no cost to their organization.
Want to get involved? Contact Sarah Wilkinson at sarah@worlddenver.org if you are interested in hosting a fellow at your organization. Or serve as a citizen diplomat by hosting a professional fellow in your home for 2-4 weeks!