Get Involved
---
The World Affairs Challenge program invites people from around the world to support our inspiring young global leaders in their efforts to solve global issues in their communities.
---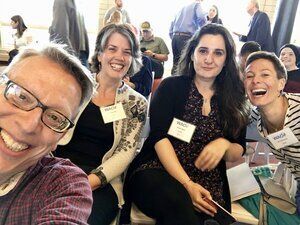 WAC JUDGE
Judges provide constructive feedback about teams' solution pitches and presentations. Judging opportunities exist year-round for our various WAC competitions, and are all remote interactions. Judges can offer as much time as they would like, but we ask most judges to commit to at least 3 hours, scheduled at their convenience. 
Please click the link below to register for our judge email list to stay updated on specific opportunities!
---
DONATE
We strive to administer the WAC programs in such a way that any student, anywhere in the world, can participate regardless of their financial situation. We keep our entry fees low and offer financial assistance to teams who need it to participate. But it costs us about $1000 per team to administer the program for almost a thousand students each year. In order for us to maintain a low barrier of entry for our students, the vast majority of these costs need to be covered by foundation grants, corporate sponsorships, and individual donations. Please consider supporting these educational programs financially by donating here - you can earmark your general donation by noting that it is for the WAC program in the comments.
---
Thank you for your interest in the getting involved with the World Affairs Challenge! 
Contact us for more information on other ways to support the program.