Upcoming Trips
WorldDenver visits Guatemala November 12-19, 2023! 
Sunday, November 12th to Sunday, November 19th
Guatemala City ~~ Panajachel ~~ Antigua
WorldDenver is thrilled to partner with our International Women's Day honoree, Friendship Bridge, to host a unique trip to Guatemala this coming November 12th to 19th. Not only will travelers have the opportunity to meet with WorldDenver's partners in Guatemala and attend the annual Festival de las Flores in Antigua, you will also visit with Friendship Bridge's clients and experience firsthand their impact as the #1 Place to Work for Women in Central America and the Caribbean. 
Contact Travel@WorldDenver.org with specific questions or to request information, itineraries, or sign-up forms.
These trips are for WorldDenver Members only; become a Member here!
Citizen Diplomat Excursions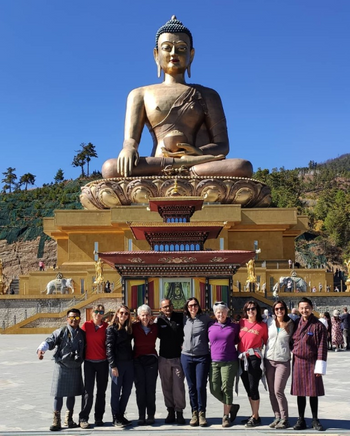 While much of WorldDenver's programming focuses on bringing international experiences, visitors, and experts to the Denver community, Citizen Diplomat Excursions invite WorldDenver members to participate in outbound exchange programs around the world. Thanks to the connections we foster through our international visitor programs, WorldDenver provides unique access and opportunities in each itinerary, creating experiences that are only possible through our Citizen Diplomat Excursions.
With expert tour leadership, quality tour content, and like-minded fellow travelers, WorldDenver Citizen Diplomats create exceptional memories in extraordinary destinations. Due to COVID-19, our travel programs have been cancelled, but will plan to resume once it is safe to do so.
Past Trips
Past Citizen Diplomat Excursions have taken WorldDenver Members around the world! Below, see highlights from four past trips: Ethiopia, Azerbaijan & Georgia, Bhutan, and Iran!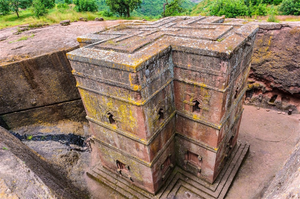 Ethiopia
Explore Axum, Ethiopia's most religious city. Home to an impressive display of obelisks, the city is purported to have been the home of the Queen of Sheba, and the lost Arc of the Covenant is rumored to be in the Church of St Mary of Zion.
Boat trip on Lake Tana, Ethiopia's largest lake. Visit some of the peaceful monasteries nestled on the islands and peninsulas around the lake and wander through coffee plantations; enjoy some of the local brew and meet local farmers.
Tour Fasil Gebbi in Gondar, the "Camelot of Africa," including palaces, libraries, two lion houses, royal baths, and a women's vocational school built by Mentewab, the Empress of Ethiopia.
Adventure through Simien Mountains National Park on foot or by 4x4. Ascend to over 3,000m above sea level for stunning landscapes of plateaus, jagged ridges, gullies and pinnacles.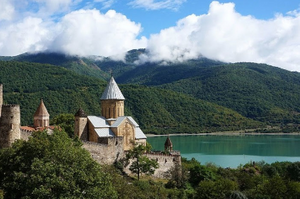 Azerbaijan and Georgia
Tour of the old town Baku, Azerbaijan, the "Icherisheher". The Icherisheher or "Inner City" is the heart of Baku, surrounded by ancient castle walls. The old city is a Unesco World Heritage site.
Gobustan Rock Art Cultural Landscape, is a hill and mountain site occupying the SE end of the Greater Caucasus mountain ridge in Azerbaijan, and is home to many examples of ancient carvings, relics, mud volcanoes and gas-stones.
A 4-wheel drive trip up to the Gergeti Trinity Church, built in the 14th Century in the mountains of Georgia.
Tour of a local winery and wine tasting in Telavi, Georgia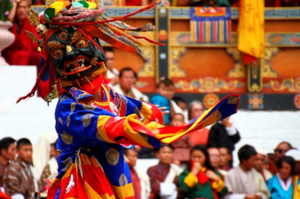 Bhutan
Meet local officials and thought leaders. Learn about Bhutan's Gross National Happiness Policy and see the emphasis placed on the preservation of Bhutan's unique culture.
Explore Thimphu, the capital and largest city of the Kingdom of Bhutan. It is the third highest capital in the world by altitude and is spread out laterally in a north-south direction on the west bank of the valley formed by the Radiak River. 
Experience a colorful medieval festival celebrating the legendary exploits of the mythical spiritual warrior and Dharma emperor "Gesar of Ling."
Meet Bhutan's leading food curator and learn to prepare a traditional Bhutanese meal, followed by a huge feast in her home.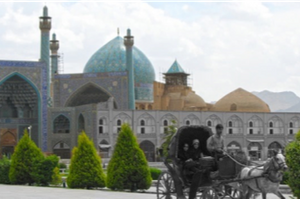 Iran
Explore the capital city of Tehran. Sites include the Golestan Palace, a UNESCO World Heritage site, a number of museums, and a cable car in the nearby Alborz Mountains.
Meet with English-speaking Muslim clerics at Jameh Mosque, a UNESCO World Heritage site in the historic center of Isfahan.
Tour Saad Abad Palace Complex, first built and inhabited by Qajar monarchs in the 19th century. After an expansion of the compounds, Reza Shah of the Pahlavi Dynasty lived there in the 1920s.
Visit Abyaneh, an ancient fascinating village with colorfully dressed inhabitants and ochre mud brick houses. Characterized by a peculiar reddish hue, the village is one of the oldest in Iran where little has changed for several centuries.