Citizen Diplomat Excursion to Central Europe: September 25-October 7, 2021
Now Open For Diplomats Council Members ONLY through May 30th!
NOTE: Implementation of this tour is contingent on the public health situation in the included countries, and the itinerary may be adjusted to accommodate public health requirements and recommendations. A non-refundable deposit of $1000 will be required to secure one of the twelve available spots for the trip. The final decision on whether the trip will take place will be made no later than July 15th, and we will refund 100% of trip deposits if WorldDenver decides to cancel due to local health conditions or travel restrictions.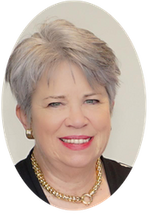 Join Karen de Bartolomé, WorldDenver's Founding Executive Director, in exploring the heart of Central Europe, with stops in Hungary, Slovakia, and Austria for thirteen days! After flying into Budapest, travelers will cruise on the Danube River, ride a train to Bratislava, explore Vienna, experience a Slovakian winery, traverse the Slovakian countryside, and visit the mountains of Tatra National Park (sister park to Rocky Mountain NP). Along the way, you will have the chance to meet officials, learn about a millennium of history, engage in citizen diplomacy, and experience the sights, sounds, and tastes of the exceptionally rich culture of this region with fellow WorldDenver members and citizen diplomats.
Itinerary at a Glance
Saturday, Sept. 25 (Day 1) – Arrival in Budapest
Sunday, Sept. 26 (Day 2) – Danube Bend tour
Monday, Sept. 27 (Day 3) – Full-day Budapest city tour
Tuesday, Sept. 28 (Day 4) – Transfer to Bratislava by train, free afternoon in Bratislava
Wednesday, Sept. 29 (Day 5) – Half-day tour of Bratislava
Thursday, Sept. 30 (Day 6) – Day-trip to Vienna
Friday, Oct. 1 (Day 7) – Half-day wine tour outside Bratislava
Saturday, Oct. 2 (Day 8) – Transfer to High Tatras, including a few stops in rural areas
Sunday, Oct. 3 (Day 9) – Tatra National Park
Monday, Oct. 4 (Day 10) – Return to Bratislava
Tuesday, Oct. 5 (Day 11) – Full day in Bratislava
Wednesday, Oct. 6 (Day 12) – Free day in Bratislava
Thursday, Oct. 7 (Day 13) – Departures
Highlights: 
Visit historical sites from the Austro-Hungarian Empire

Visit to Esztergom Cathedral, the Bakócz Chapel, and the ruins of a royal residence in Visegrád

Watch the making of and taste traditional Hungarian strudel

Private wine and castle tours outside Bratislava

Explore High Tatras National Park

Enjoy European and Dutch contemporary art at the famous Danubiana Meulesteen Art Museum
$3995 per person (based on double occupancy)**
Full payment due by July 25th
**Does not include international flights. Single travelers should expect to pay a $730 supplement.
Included:
Fantastic Hotels and local transportation

Fees and tips for group cultural sites and activities

Two group dinners

English speaking tour guides
Interested? Email Travel@worlddenver.org to reserve your spot and learn more!