WorldDenver Impact Stories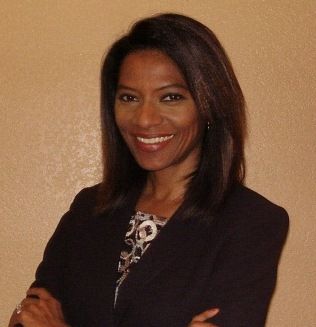 Dear WorldDenver Members and Supporters,
My name is Norma Mozee, and I am a Foreign Service Officer. As a professional diplomat, I have recently returned from Venezuela and will be embarking shortly on my next assignment representing the United States in Denmark. I am grateful for the opportunity to serve in this way, and am looking forward to the adventures that lie ahead.
Before taking the leap to becoming an FSO, I was a citizen diplomat, living and working in Denver and taking advantage of all that WorldDenver offers...Read More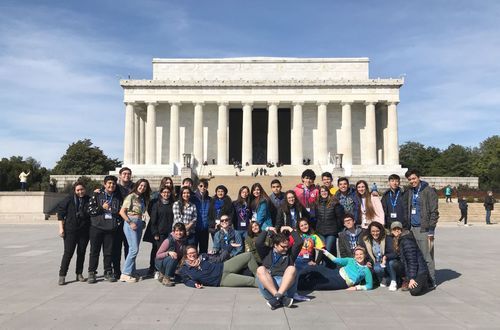 Before and After: The Life-Changing Effects of an International Exchange Program
The impact of professional and youth exchange programs can have both immediate and long-lasting. This article captures reflections from participants of this year's Youth Ambassadors Program for Argentina and Chile, some of whom spent 10 life-changing days in Denver.
About the Program:
Since 2016, WorldDenver has worked in partnership with World Learning in Washington, DC to implement the State Department's Youth Ambassadors Program for Argentina and Chile. The program brings 13 impressive youth, ages 15-17, along with 2 adult mentors, to Denver for 10 days to gain the knowledge and leadership skills to become more engaged in their communities, and get to know the United States and their home countries, as well as the members of their own group of ethnically, religiously, and nationally diverse participants. Youth Ambassadors addresses three primary areas for the students: civic participation, appreciation of multi-ethnic diversity, and youth leadership. In addition, for the adult participants, it addresses adult leadership and mentoring. 
While they're in Denver, the participants engage in workshops, site visits, and community service activities, and connect with local peers. They also stay with local host families who add a crucial cultural exchange component to the program. 
Press
Global Ties US, February 21, 2021
"IVLP FACILITATES GLOBAL DIALOGUE ON CIVIL RIGHTS AND SOCIAL JUSTICE"
Fox31, February 5, 2021
"WorldDenver will host Denver's premier International Women's Day celebration"
Channel 9 News, January 29, 2021
"WorldDenver honoring leading women in national security"
CBS4, January 25, 2021
"WorldDenver's International Women's Day Event Focuses On Women In National Security"
CBS4, March 2020
"CBS4 Celebrates Week of Women"
Bureau of Educational and Cultural Affairs, August 26, 2019
"The IVLP through the lens of a Trafficking in Persons Report Hero"
Catholic News Agency, July 1, 2019
"An Italian nun's expert advice: What you can do to fight human trafficking"
The Denver Post, June 25, 2019
"Denver hosts "heroes" for their efforts combating human trafficking"
9News, March 8, 2019
"9News Celebrates International Women's Day"
9News, February 24, 2019
"Celebrating International Women's Day in Denver"
9News, February 2, 2019
"Celebrating Women in Technology"
The Denver Post, July 21, 2017
"A warning from and for a troubled land"
The Denver Post, May 21, 2017
"China has laid a foundation for a flourishing future"
The Denver Post, April 10, 2017
"U.S. government gives injured Botswana hoops star award; Denver's Craig Hospital gives wheelchair"
The Coloradoan, April 17, 2015
"Afghanistan agricultural leaders visit local CSA"
The Denver Post, March 6, 2015
"Denver nonprofit celebrates International Women's Day"
Denver Business Journal, March 2, 2015
"Q&A: Denver metro execs discuss immigration issues"
Daily Camera, March 2, 2015
"Boulder woman works to make impact on social, environmental justice"
Lakewood Your Hub, Denver Post, October 2, 2014
Photo: Global Visitors with Golden Fire Department"
ICOSA Magazine, July 5, 2014
"Bringing the World to Denver" (Podcast)
Africa Agenda, June 1, 2014
"WorldDenver hosts entrepreneurs from Zambia and Zimbabwe"
Colorado Politics, May 30, 2014
"Energy pro urges more biomass, renewable and electric generation technologies"
Africa Agenda, May 26, 2014
Exchange Program for Entrepreneurs connects African nations with Metro Denver
The Colorado Statesman, April 4, 2014
"Former Sec. of Defense weighs in on Bush, Obama"
Bridge Languatec, April 2, 2014
International Education Leaders Convene at Bridge for U.S. Department of State Sponsored Workshop
Denver Post, March 26, 2014
"Gates: Russia is building new bloc; U.S. and Europe must mobilize"
Denver Business Journal, March 19, 2014
"Colin Wheeler- People on the Move"
The Colorado Statesman, January 20, 2014
"Our options: choose to negotiate a nuclear deal now, or fight an Iranian war later"
Fort Morgan Times, October 4, 2013
"International Delegates Explore Government Ethics"
Denver Post, June 20, 2013
"Turkish ambassador uses visit to Denver to support his government"
Associated Press- Denver, June 19, 2013
"Turkish Ambassador: Protests 'democracy in action'"
OurColoradoNews.com, October 18, 2012
"Arvada hosts international guests"