WorldDenver Impact Stories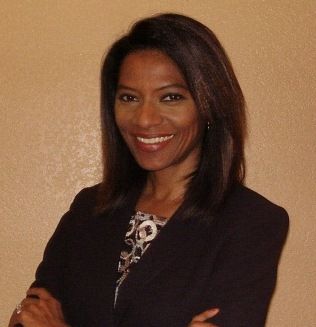 A LETTER FROM NORMA MOZEE, FORMER BOARD MEMBER AND A FOREIGN SERVICE OFFICER
Dear WorldDenver Members and Supporters,
My name is Norma Mozee, and I am a Foreign Service Officer. As a professional diplomat, I have recently returned from Venezuela and will be embarking shortly on my next assignment representing the United States in Denmark. I am grateful for the opportunity to serve in this way, and am looking forward to the adventures that lie ahead.
Before taking the leap to becoming an FSO, I was a citizen diplomat, living and working in Denver and taking advantage of all that WorldDenver offers to connect me with the people, programs, and community that make Denver a global city. Through its speaker programs and the visitors WorldDenver brings here from all over the world, I discovered in myself a sense of mission –to represent the best of my country and its people by serving around the world in other nations. I was particularly involved with some of the visiting fellows of the Young Leaders of the Americas, an entrepreneurship program – and some of these fellows I met and worked with here in Denver reconnected with me in my work in Caracas! With my husband, I hosted WorldDinners, attended speaker events, and supported WorldDenver's activities as a Board member. These experiences made the next step into the professional diplomatic corps seem a natural fit.
Next month, WorldDenver will launch another member of our "family" into representing our country abroad: Gergana Kostadinova, who started at WorldDenver as an intern when she was still an undergraduate, will leave us after five years on staff to enter the Fulbright program in her native Bulgaria. Gergana has shepherded hundreds of visitors, fellows, interns and volunteers from all over the world, introducing them to the Rocky Mountains, civic life, culture, commerce, and people of Colorado; we are so proud of her and know you will be hearing more about her accomplishments in the years to come.
And the WorldDenver family grows even as we say goodbye: we welcome new WorldDinner hostess Verónica Figoli, who gave a dinner for visiting activists working to protect the rights of women and children in Bangladesh, Pakistan, and India, to her home. Verónica, who is a native of Venezuela, hosted with WorldDinner veteran Ledy Garcia-Eckstein, and the visitors were, as always, thrilled by the warm welcome provided. This is citizen diplomacy at its finest – and those of us in the professional diplomatic corps recognize and support the citizen diplomats at WorldDenver who make it happen, one handshake at a time.
"Tis a privilege to live in Colorado", and I will always be happy to call this place home. As I leave for my next assignment, I want to urge my WorldDenver community to recommit to the work we do here at home. Now more than ever: become a member or renew your membership, volunteer as a homestay or WorldDinner host, and reach out to your friends and encourage them to join and support this vital civic organization.
Thanks for being a part of connecting Denver to the world.
Sincerely,
Norma Mozee