Showing hospitality to our international visitors is an integral part of WorldDenver.
Welcome a small group of international visitors into your home for an evening meal! Dinners can be as simple as a pizza party with several neighbors or as elaborate as a themed dinner. WorldDinners are a unique opportunity for you to show off what an American meal looks like for your home, illustrating the diversity of American lifestyles. Each dinner is a chance for our international guests to learn about U.S. culture and customs, and you get to travel the world without leaving home. Sign up below to be added to the e-mailing list and be sure to check out our newsletters for upcoming WorldDinner opportunities. Questions? Email WorldDinners@WorldDenver.org
Homestays are a unique opportunity to host one or more international visitors in your home for a few nights to a full month. Homestay Hosts are able to make deeper connections with their guests since home-hosted programs provide a longer period of engagement and even more opportunities to share cultural values and ways of life. International participants in these programs want to experience a full immersion of American life and are eager to share their friendship. Homestay Hosts are asked to complete a detailed application and background check, and allow for a brief home-visit. Questions? Contact Homestays@WorldDenver.org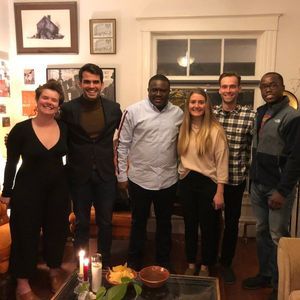 Exercise your citizen diplomacy skills with WorldDenver!